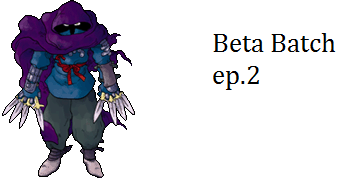 Beta Batch ep.2
A downloadable game for Windows
This is another episode in the beta batch series!
This one is also nice and short and it will be like that for maybe not much longer.. Ep.4 will definatly have a longer gameplay
IMPORTANT: For some unknown reason all of the games I have been working on have deleted fro my computer I have also lost my 3d models, my code, and my sounds, I will no longer be able to update the following: The Beta Batch series, Silent Screams, and Project X. This is a major setback but I am working on a 2d platformer and I will try to continue with games.

Install instructions
HOW TO INSTALL:
In order to install you must download game maker xp and then run the game